In Memory of Stefan Adelipour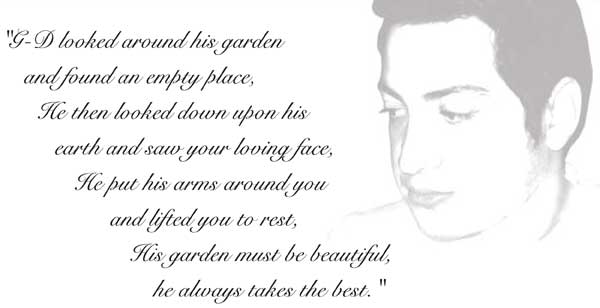 Each and every day we wake in the belief that we have merely experienced a horrific nightmare, and yet, the harsh reality is that we are experiencing an irreversible and agonizing void created in our lives knowing that Stefan is no longer with us. What remains are the wonderful memories of a young man of compassion and immense character, and the beautiful soul that encompasses our everyday lives.
We shall strive to maintain his name in good stead, and in doing so, we have established the "Stefan Adelipour For Life Foundation"
The purpose of which is to provide healing and salvation for the lives of those less fortunate, in the same manner of his last act on Earth, which saved the life of his roommate.
Click here to read Soheila Adelipour's speech "Life is Just Being Life"
Click here to view a video of the Past Event Prof. Elie Wiesel - Stefan Adelipour Memorial Lecture
"Repairing the World" - November 20, 2008 - Tilles Center, C.W.Post - LIU

Visit the Stefan Adelipour For Life Foundation Facebook Group.
The Stefan Adelipour For Life Foundation was established in 2007, just a few weeks after a tragic fire accident took the life of the promising young Boston University graduate and beloved son and brother.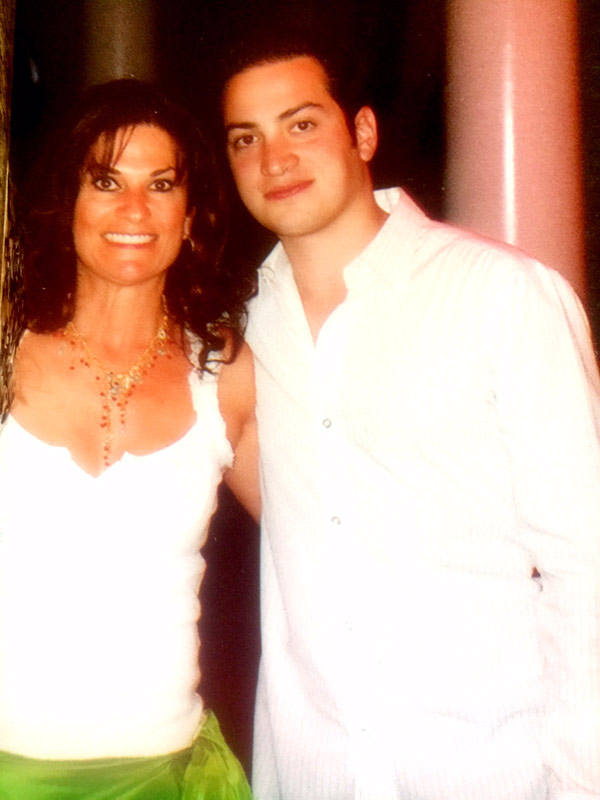 Soheila Adelipour promised herself and her late son that the Foundation would change lives and keep Stefan's name alive by helping people in need and promoting education among the younger generation.
Every year, on or around his birthday, November 19, a fundraising event is held in Stefan's honor in New York. Every year benefits a different cause. Every year it is a sold-out event. There is no payroll, no hidden expense, no rent and no overhead involved. Soheila Adelipour manages everything single-handedly and takes care of every detail.
Stefan Adelipour For Life Foundation helps hospitals, orphanages, families in need, schools, pregnant women with difficulty and many more, in addition to funding numerous scholarships every year.
"Mom, I promise you, one day people will google my name and find thousand things about me. You will see," Stefan told his mom a few months before his fatal accident.
Soheila and the Stefan Adelipour For Life Foundation are ensuring that those words come true.